Žofka collection
Žofka is the girl our son Bruno loves. She is blond, restless and when she does not know what to say, she does a somersault. Of course, she is incredibly cute. Our new series necessarily had to bear this little lady´s name. She is sweet, yet cheerful, courageous and very nice to everybody.
Wallpaper Žofka pink
Size:
100 x 280 or 200 x 280 cm
100 x 350 or 200 x 350 cm
Roll width 50 cm
Repeat 16.7 cm
Material non-woven
Colour pink

The roll is not an uninterrupted pattern along its entire length, but is divided into 2 panels (4 panels), which follow each other during wallpapering.

Code 162101D
We do not keep this wallpaper in stock. It is made to order and we will deliver it only after payment. Wallpaper does not requre special care. If necessary, wipe gently with sllightly dampened cloth.
Material
Lavmi wallpapers are printed on non-woven material that represents the very latest generation of wallcoverings. It faithfully reproduces designs and is strong, permeable and easy to work with. It contains no PVC or heavy metals. Printed by water based inks that are lightfast and free of solvents, Lavmi wallpapers satisfy all requirements for healthy homes. Printed in Belgium.
Important
Prior to use, please check the wall for possible defects or damage. We do not accept any liability for strips once they have been attached to the wall.
This wallpaper is easy to apply and remove. Apply adhesive to the wall and hang strips of wallpaper vertically, making sure they do not overlap. Before hanging cut individual strips of wallpaper for the wall and check them. Follow the instructions on the label. Once applied, do not let the wallpaper dry too quickly: avoid overheating the room and eliminate drafts. The wallpaper can be carefully cleaned with a slightly dampened sponge and water. Do not use solvents. Not sure about preparation and wallpapering? Here you will find instructions on "How to hang wallpaper?" or "How to calculate the amount of wallpaper I will need".
Preview of stacking side by side of the wallpaper panels.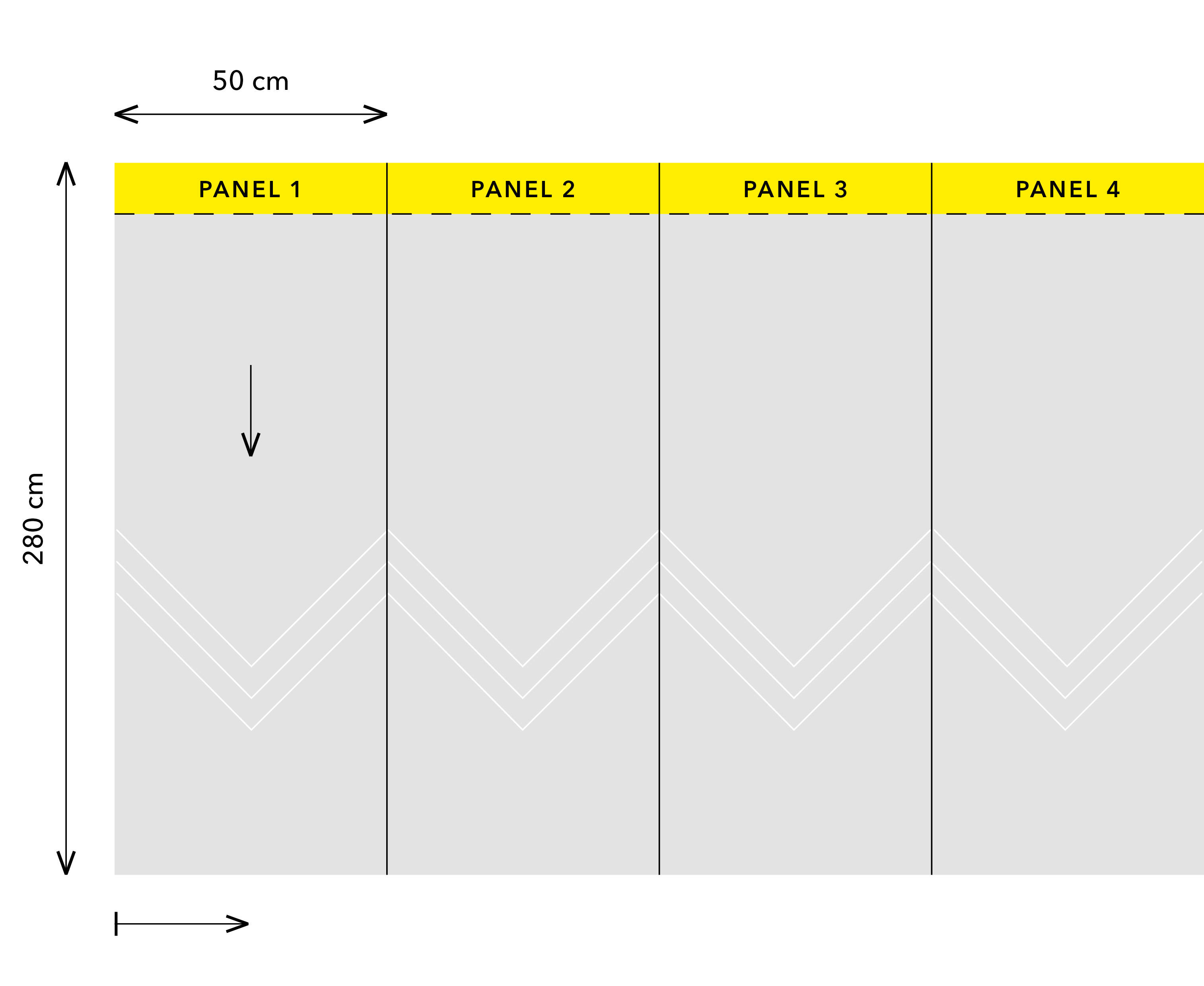 The wallpapering direction is always from left to right.
Goods marked In Stock are dispatched on the second working day after receiving an order/payment. If a delivery schedule is listed for the goods, we will send you an e-mail with the exact information, after receiving your order. We use a courier company to dispatch goods.
The delivery time is 1-7 working days, depending on the country. See Delivery for delivery times and pricing.
You can return goods up to 30 days after purchase and we will refund your money. We require proof of purchase, and the goods must be intact and their packaging unopened.
Exception applies to custom-made products that are produced after the payment is received. For example, the Murals and Wallpaper for delivery. These goods cannot be returned or exchanged for different product. They can be replaced or returned only in case of defects or late delivery. If you want to check the quality and colours, we recommend purchasing wallpaper sample. Wallpaper samples