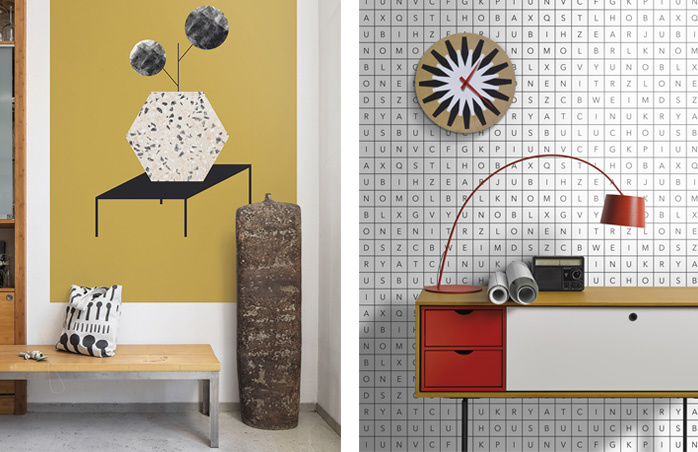 Do you only need help with colors? Or do you need an entire room or office makeover?
Lavmi is not just wallpapers and interior accessories. Lavmi is style. Sometimes Scandinavian minimalistic, sometimes casually French, sometimes Slovak folklore. But always cozy. Style for each activity and inactivity, style for order and disorder. Just look at the pictures - it is all there.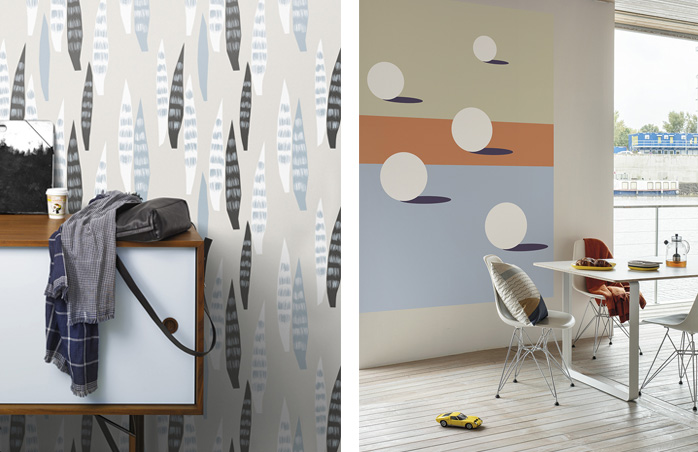 If you want to get the Lavmi style in your interior, we can help you with that. We know how to create an interior that will fit your needs and that will only be yours. New, original with the Lavmi soul.
What do I want?
At the beginning, it is good to know what you want to achieve. Maybe all you need is wallpaper or some new chairs. Maybe the overall layout of the room is wrong and together we will find a better one, in which you will feel comfortable, and which will meet all your requirements. That's our goal - to create unique and warm place on earth, just for you. A place where you can relax, a place that will embrace you throughout the day and recharge you. Or we can create an active, yet cozy office, where work will be a piece of cake for you.
Maybe you are trying to find your style in magazines, but somehow it is not working for you. It is still missing a little something… Or maybe an architect designed your space, but it is rather cold and uninviting. It needs something, but you don't know what it is. Are you afraid of change? Don't be!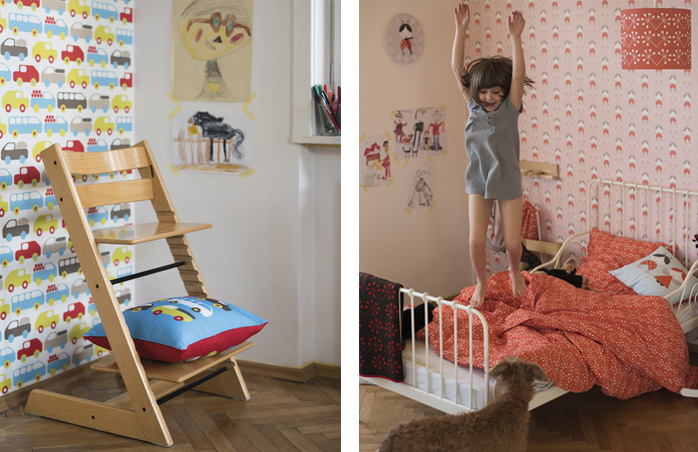 We do not want to create a background for your life, but a place where you can live nicely.
---
About the consultation and what do we offer?
The options are as follows:
Consultations in the shop / paid service
These consultations must be scheduled. Then nobody will disturb you and the stylist will be there just for you. We encourage you to bring photos or drawings of the room that you want to redecorate. Our stylist will offer you many variations, combinations and recommend suitable products, even from other stores, so that everything works together perfectly. Unlike the free consultation, the stylist will see your interior, and can address your situation concretely.
The output for customer:
List of goods and recommendations (sent by mail), wallpaper samples if required.
Price: CZK 1.600 / 60 minutes
Consultation in interior / paid service
This consultation takes place at your home or office. You can make an appointment in the shop, by telephone or e-mail. You should give us some basic information and requirements before the consultation, so that the stylist could prepare all necessary samples and sample books, recommend and demonstrate appropriate selection of wallpapers and accessories, as well as paint colors, etc. She will help you choose furniture and textiles and give advice on minor dispositional modifications.
The output for customer:
List of goods and recommendations (sent by mail), wallpaper samples if required. In case of solving layout, sketch of the layout.
Price: CZK 4.200 / 120 minutes
Transport in Prague 300 CZK, outside of Prague 12 CZK/km
Shopping assistant / paid service
This service may, or may not, follow the consultation with the customer. The stylist will assist the customer in selected shops, recommend suitable products, advise what to invest in, and where to save. Good market orientation is very helpful for those who are too busy or indecisive.
Price: CZK 1.800 / 60 minutes
Transport in Prague 300 CZK, outside of Prague 12 CZK/km

We'll be happy to help you create your unique space


Other articles