Combining, playing, creating
I am an advocate of casual combinatorics, a style when things fit together – as if by chance, casually. The harmony created by chaos. In fact, I am a strong opponent of perfection where you must not move a bowl or a cushion, because it would disrupt the supposedly perfect symbiosis of objects.
A house should be used for living, which includes natural disorder. We should not become slaves of beautiful objects because it lacks sense. I have the same perception about fashion: when I see someone who dedicated his outfit a lot of time and thoughts, he loses points with me. When the lightness disappears and excessive pursuit of perfection remains, it´s not it.
On the other hand, we love beautiful things, views, dresses, coats, designs, lamps, pillows... so? So: we need to create an impression of carelessness that is completely planned! In Lavmi we support the trend of combinatorics and we like to say to our customers that in our universe all the things go together. But some things go together just a little bit more. Colors and patterns offer a multitude of variations, and you can create your own original combination and still have fun at it. Do not be afraid of it – the result will always be brilliant.
Combination possibilities for your inspiration: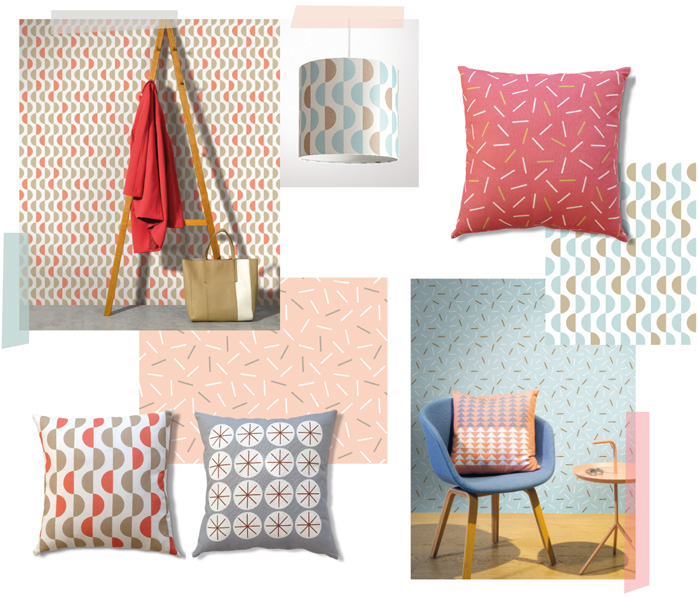 Gentle pastels. Pink, light blue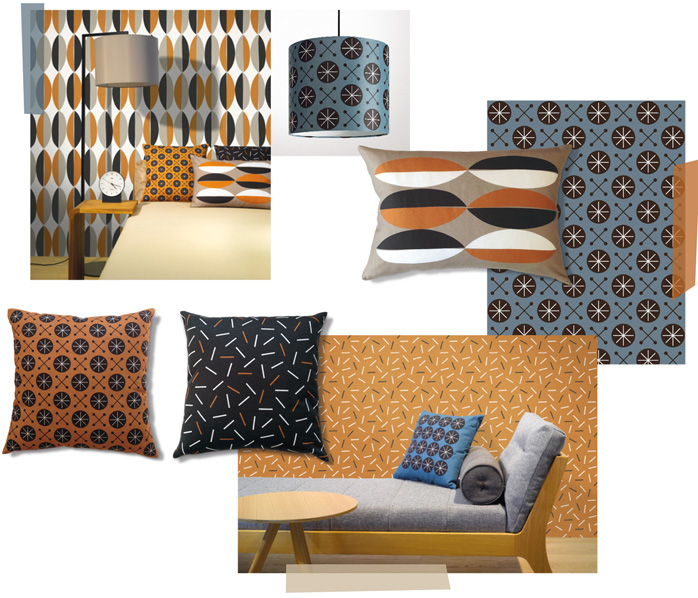 Sky full of stars and the colour of cinnamon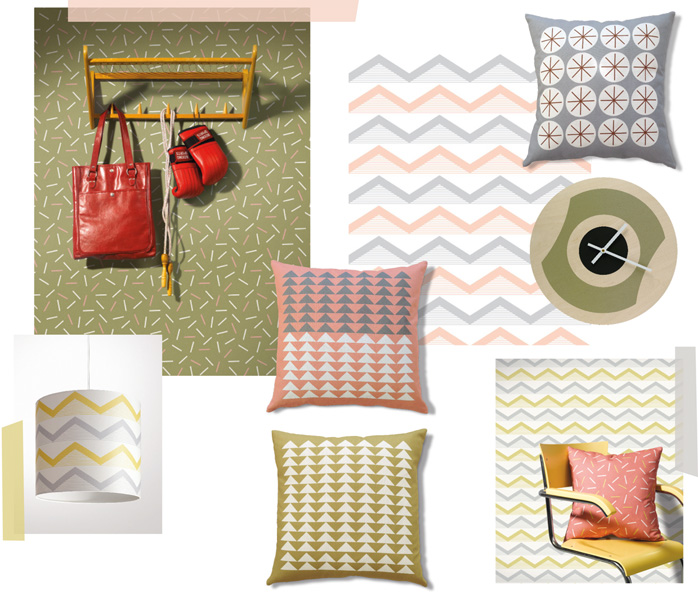 Green, pink and yellow, contemporary retro
Another helpful tool are the "the Series"
The series are an ideal instrument for achieving perfectly coordinated interior, even though it was not designed by an interior decorator. Now, here's the trick! Combine your wallpaper with pillows, clocks or place mats. Especially when furnishing a child's room from you will be thrilled by the series.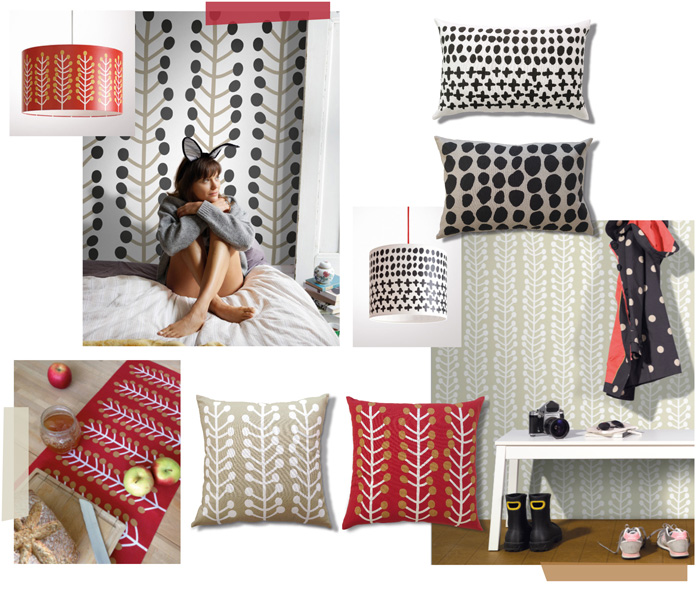 Hand-painted motifs of Field serie, red, black and the colour of olives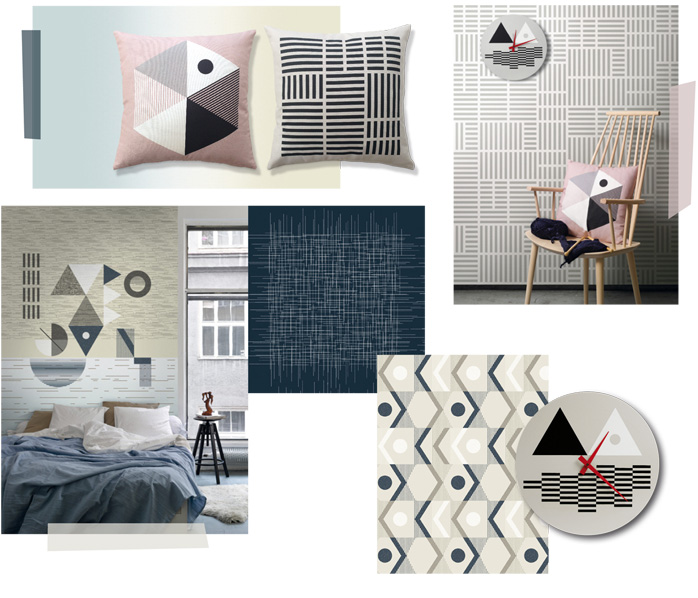 Warm grey tones in combination with parisian blue for melancholic types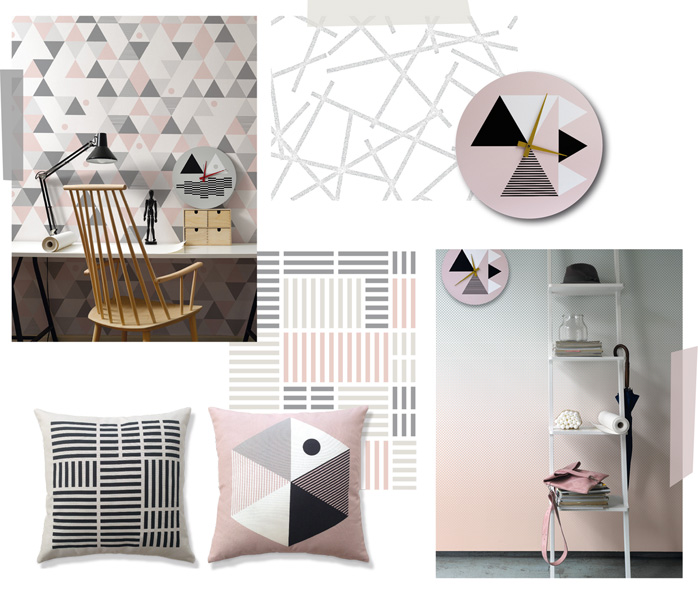 Combination of pink and light greys, gentle mist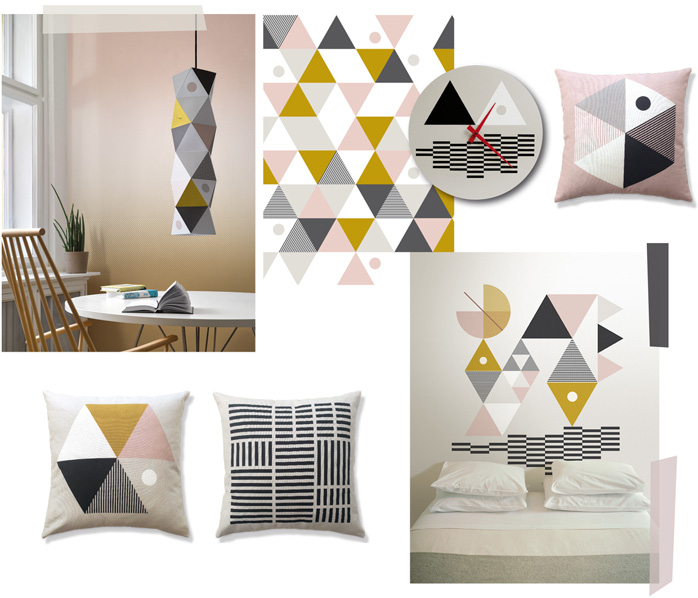 Yellow curry with pink and grey shades with striking geometry

Other articles
Kempink will bring modern graphic design into your interior, along with the freshness of a summer morning, somewhere in the countryside. It is ...
The image printed on wallpaper material could completely change the space. Indeed – like any wallpaper. Where do the murals really fit and what to ...